5 Essential Oils To Help You Focus
5 Essential Oils To Help You Focus
Essential oil is a healthy and wholesome way to boost your focus. Essential oils are natural plant compounds that offer a wide range of health benefits both mentally and physically. 
You can use oils to invigorate the brain, boost your mood, or to relax your mind if you're having trouble sleeping. Their positive benefits on our emotions really are endless. Each essential oil has different properties and can be used for different purposes. 
Explore the below five essential oils to help you focus:
Lemon Essential Oil
Citrus oils like Lemon are uplifting to the mind and body. There are many clinical studies that show that Lemon essential oil is a stress reducer. In addition to being known to improve mood and outlook, Lemon is also a great cleanser. Lemon is perfect for boosting your brain and reducing stress.
When you use Lemon aromatically it promotes physical energy and purification. It's is an invigorating fragrance that can help clear and focus your mind.
Rosemary Essential Oil
Rosemary essential oil is known for its strong, earthy, and rejuvenating aroma. It increases cognition and remembrance. Plus, when used internally, Rosemary reduces tension and fatigue. 
Diffuse Rosemary essential oil in your space when you need a boost in concentration. In addition to being an energizing essential oil, rosemary supports healthy digestion & internal organ function.
Frankincense Essential Oil
As one of the oldest recorded essential oils, frankincense has been used for health benefits for thousands of years. It is a proven essential oil to boost health and focus.
When used aromatically, Frankincense minimizes distractions improving focus and concentration. It is also shown to reduce hyperactivity, impatience, irritability, and restlessness.
Peppermint Essential Oil
Peppermint is one of the most popular essential oils. It helps support memory, focus, and concentration. Similar to Lemon essential oil, Peppermint is an invigorating scent that helps clear your mind. 
Peppermint is the perfect essential oil to reach for when you are feeling lethargic and need a refresh. On top of being an essential oil that stimulates the mind, peppermint is antibacterial, uplifting, and helps with clearing inflammatory pain.
Grapefruit Essential Oil
Grapefruit is the essential oil of 'honoring the body'. It is uplifting and energizing, plus Grapefruit essential oil helps clear negative feelings. Put grapefruit essential oil in your diffuser to create an invigorating space. 
Grapefruit essential oil is known to refresh & cleanse the skin when used topically. Plus, it will jumpstart your metabolism when used internally.
Ellie is a Laken Lane contributor. Explore more: https://www.helenafaye.com/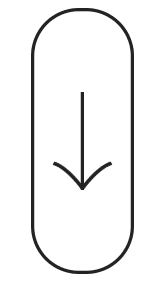 Join The rebellion newsletter
Join & receive free business tips, courses, + workbooks to help you succeed. Sign up for our newsletter today!