How Business Planning Can Set You Up For Success
The new year is a time for reflection, and it is also a time to set new goals and resolutions. If you want to ensure that your business is successful in the coming year, you need to start planning now. Business planning is the process of setting goals and objectives for your company and creating a roadmap to help you achieve them.
A well-written business plan will force you to think about all aspects of your business, from your missions and values to your marketing and financial strategies. It is the best way to ensure your business is on track to achieve its goals.
If you are unsure where to start, plenty of resources are available to help you, including templates, software, and consultants. The most important thing is to get started and make sure your plan is realistic and achievable. Contact us today to learn more about business planning and how it can help your company succeed.
Do you set aside time regularly to plan what you want to do in your business?
I strongly urge you to set aside time regularly to plan what you want to do in your business for the rest of this year and next. Planning out what you want to do and, more importantly, what growth you want to achieve in the coming year at the end of the year has been crucial to my own success. Over the next seven days, I want to share some of what I've learned and what I've found helpful with you.
There are several reasons why business planning is "the secret" to success. The first is efficiency. Having a clear plan enables you to focus on what is most important. This saves you time that would otherwise be spent trying to figure out what you should be working on, what pieces of the puzzle are missing from your product funnel, or what you need to do to reach the next income level.
As we will explore in a future blog post, having a definite goal and a plan for the year makes it simple to create daily to-do lists that are both effective and efficient. Work on what needs to be accomplished daily, and you will achieve your targets.
Additionally, setting a lofty goal for yourself encourages you to think outside the box. If you don't believe me, put it to the test. Decide on a significant income goal for the month ahead and write it down. Keep it in a visible spot. Then, start working and pay attention to what happens next. You'll find yourself thinking of things that never crossed your mind before. You come up with creative ways to increase traffic. You decide to run a fun promotion that adds dollars to your bank account. The same occurs when a vital deadline comes up unexpectedly. Recall a time in college when finals were approaching, or the last time your in-laws told you they'd drop by later in the day. You got very creative about studying and cleaning, respectively.
Lastly, let's discuss the subconscious. So far, we have concentrated on the action steps we take to progress by creating a plan, setting goals, and following through. There is another element to all of this, and that is what is happening in our subconscious mind. Even as we are occupied with completing our to-do lists, cooking dinner, and sleeping, our subconscious mind is still working towards those goals.
In short, goal-setting and planning are essential because they help you achieve success more quickly. This means you have more time and money for yourself and your loved ones instead of working long hours at your desk.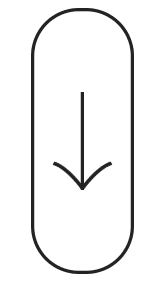 Join The rebellion newsletter
Join & receive free business tips, courses, + workbooks to help you succeed. Sign up for our newsletter today!