How To Set Goals And Find Success
Success does not come easily. Success requires having the right mindset and planning properly. This means to be successful in different aspects of life you have to think like a winner and do proper planning. You need to plan out your goals and how to achieve them. By setting goals you will be more focused since you will know exactly what you want.
One needs to set long and short-term goals. The short term is for the near future while the long-term ones are the ones to happen after a considerable period of time which might even be years.
Here is my advice on how to set long and short-term goals:
Step One: Know exactly what you want
This means that your consciousness should be clear before setting any type of goal. The importance of this is that you will know the things you need to consider while deciding what it is you want to achieve.
Take the time to journal and listen to your inner voice.
Step Two: Be realistic
Being realistic means that you are setting goals that you know you can achieve. By being realistic you avoid the frustrations that come if you cannot achieve them.
There are different techniques for both short-term and long-term goals.
Setting the short-term ones is simpler because they might be achieved even within minutes or hours. This means you can wake up in the morning and achieve it by the end of the day. Because of the short period, you can easily tell the factors that might hinder you from achieving what you have set.
On the other hand, making the long-term ones can be a bit challenging. This is because the factors you had considered while setting them might change with time. Therefore, while setting long-term goals it is advisable to consider that some factors might change. This means you should set them with options of changing as time progresses.
Be specific with the short-term goals and less rigid with the long-term goals.
Step Three: Stay disciplined
Once you set those goals, be sure to stay disciplined and focused. You need to do the everyday tasks that will get the work done. Be persistent and be patient with yourself.
Again, success requires having the right mindset and planning properly. So, set your goals and make the plans to achieve them. Then, notice how success falls into place.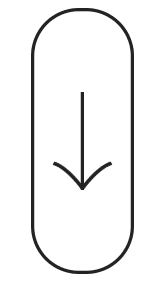 Join The rebellion newsletter
Join & receive free business tips, courses, + workbooks to help you succeed. Sign up for our newsletter today!