Improve Your Mindset With These 3 Tips
Life is constantly changing. It goes in waves. Sometimes, life has a way of making us on top of the world. Then other times, life has a way of making us feel small. When things get hard, it can feel impossible to put your wheels in motion. The truth is, your mindset makes the difference between moving forward and getting stuck. Learning how to manage your mindset is what is going to keep you on the move when things fail to go as planned.
Here are 3 ways to improve your mindset:
Start Your Day Off Strong
Create morning habits that will lead you to success. Your day's effectiveness gets determined in the first few morning hours. Choose to avoid checking your Facebook newsfeed or scrolling on Instagram first thing in the morning. Practice creating efficient mornings. Front-load your morning with an activity that will give you a positive mental focus.
Take Control of What Goes In Your Head
What are you filling your head with? Are you filling your mind with the awesome stuff or reading nonsense that goes nowhere? Learn to be proactive and disciplined about the things that you allow to go through your mind. We cannot make changes to our DNA, but we can decide what we fill our minds with. Choose to be vigilant about what sort of information you choose to consume.
Practice Gratitude
Recall what you are grateful for time and time again. Focus on the positive things that life has to offer as opposed to its negatives. This is not always easy. Think about how fortunate you are and keep a journal for the opportunity to fulfill your dreams each and every day. Have in mind that it is you who's going to determine your reality. As such be grateful for that opportunity.
So there you have it. The above three strategies will help you tackle challenges with a mindset of overcoming. You need to come to terms with the reality that obstacles are inevitable. You need to know that your journey of finding your best self, starts by having the right mindset. Discover our '5 Habits to Lead You To a More Mindful Day' on the Laken Lane Blog.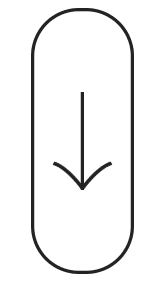 Join The rebellion newsletter
Join & receive free business tips, courses, + workbooks to help you succeed. Sign up for our newsletter today!