Why Busy Is Not Productive
Why Busy Is Not Productive
Ever feel like you spent all day working, but do not get anything done? There is a difference between being busy and being productive. Being productive means getting the work that matters done. 
Both busy people and productive people have a strong work ethic, however, productive people are able to channel that work ethic towards the important work items. Do not get stuck in the trap of being busy. Instead, put the work on your schedule that will create results. 
Productive People Work Smart
Busy people work hard, but productive people work smart. Productive people are able to adapt their work based on what is most important at the moment and see the vision of what is most important in the long term.
Productivity is when your work produces a result or creates change. Ultimately, being productive means being intentional about where you spend your energy.
Focus On Effective, Then Efficient
Focus first on being effective and then focus on being efficient. Being effective means finding the best way of doing something whereas being efficient means being able to do small tasks quickly to achieve a larger goal. Both are important to productivity but, it only matters if you are efficient if you are also effective.
Prioritize the tasks that create change and bring results. Being productive means constantly looking for better ways of achieving your end goal. 
So take a moment and ask yourself: 
Are you able to adapt your work based on what is most important to success?

What tasks do you spend the most energy on? Are these tasks leading you towards your end goal? 

Are there areas in your workday where you could be more efficient? 
As you move forward, recognize the work that will create the biggest impact. Being productive will save you time, money, and energy. So, take the time to be intentional about what you spend your time on.
Ellie is a Laken Lane contributor. Explore more: https://www.helenafaye.com/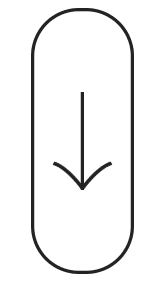 Join The rebellion newsletter
Join & receive free business tips, courses, + workbooks to help you succeed. Sign up for our newsletter today!