clink & conquer
Empower Your Business with Collaborative Expertise
Are you a boutique owner looking to take your business to new heights?

Do you dream of captivating your audience with compelling content that drives remarkable growth?

Look no further.
Say goodbye to mundane
& generic content.
Welcome to "Clink & Conquer" – the ultimate solution for boutique owners seeking to revolutionize their content creation, elevate their brand, and achieve unparalleled success.

Our comprehensive and fully customized content creation and build-out solutions are tailored to your unique boutique business.

We understand that your brand has a story to tell, and we help you weave that narrative into every piece of content.

From website copy that entices, blog articles that inspire, to social media posts that engage, our expert team will empower you to create content that resonates deeply with your audience.

"Clink & Conquer" is not just about content creation; it's a transformative journey.

We unlock the power of your business, enabling you to rise above the competition.

Through our partnership, you'll gain invaluable insights and strategies to establish a consistent and compelling brand voice across all platforms.

By crafting captivating content that speaks directly to your target market's desires and aspirations, you'll forge an intimate connection that fosters loyalty and drives unprecedented growth.


does this sound familiar?
YEAH, we'VE BEEN THERE TOO!
Craft Captivating Content, Elevate Your Brand,
& Drive Unprecedented Growth
At Laken Lane Consultancy we created this transformative program because we understand the unique challenges faced by boutique owners like you. We've witnessed the immense potential and untapped opportunities that lie within your boutique, waiting to be unleashed. Our passion lies in helping you harness that potential, elevate your brand, and drive remarkable growth. With a deep understanding of the boutique market and a commitment to excellence, we've crafted "Clink & Conquer" to empower you with the tools and strategies necessary to stand out from the competition.
In today's fast-paced and fiercely competitive landscape, your boutique business needs a captivating and consistent brand voice that deeply resonates with your discerning target market. By partnering with us, you'll unlock the power of our tailored content creation and build-out solutions that ignite genuine connection, amplify visibility, and ultimately drive unprecedented sales. Through our guidance and expertise, you'll establish an authentic and compelling narrative that positions your boutique business as the coveted destination for customers seeking uniqueness, quality, and an intimate touch.
Together, we'll embark on a transformative journey that goes beyond consulting.
IMAGINE HOW IT WOULD FEEL IF…
You had a thriving & unforgettable brand that commands attention, captivates your audience, & drives unprecedented growth.
The time is now…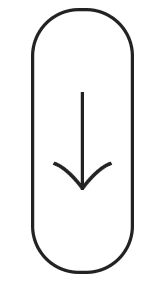 Flexible Options Tailored to Your Needs
Empower Your Business with Our Payment Plan
Take control of your boutique's success with our convenient Payment Plan option, allowing you to spread your investment over time while still accessing the transformative power of "Clink & Conquer."
Paid in Full
$255
Embrace the power of "Clink & Conquer" and unlock unparalleled growth, captivating content, and elevated brand visibility in one bold move.
*Please note that "Clink & Conquer" does not include graphic design artwork services.
Flexible Payments
$100
Achieve triumph at your own
pace with our flexible Payment Plan option.